Service
Competence and performance for a positive partnership.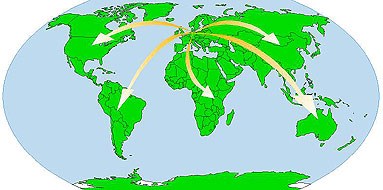 HERBERT METZENDORFF & CO. supplies customers all over the world.
Our services
Many spare parts can be offered new, reconditioned and/or second hand.
In an area of 2,900 m² (and 2 warehouses of 700 m² and 200 m²) we stock more than 15.000 different parts.
We mainly stock parts for MAN.-, DEUTZ-, MWM-, MAK-, DAIMLER BENZ-, MTU- and SULZER-engines. For other manufacturer please send your enquiries.
We supply worldwide.
Supply of parts from our stock can be released in moments.
We can follow all of your forwarding instructions.
We have the knowledge and relations to supply high quality spare parts at competitive prices.
We stock spare parts for engines built 1936 and on.
We supply all kind of vessels and engines.